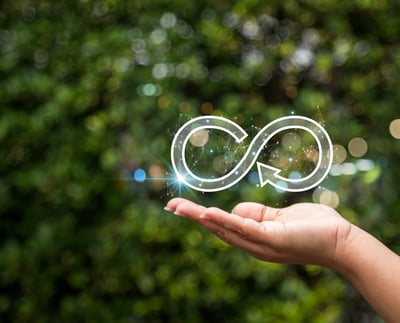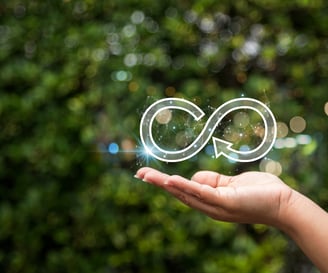 Marijampolės laisvosios ekonominės zonos valdymo bendrovė, UAB (the Marijampolė Free Economic Zone Management Company, the 'Baltic FEZ') has started a new infrastructure development phase. Technical projects on the construction of a roundabout, a new road, and pedestrian and cycling infrastructure have been completed and delivered to the Marijampolė municipality for implementation. The technical documentation includes all requisite engineering systems such as electricity, water supply, sewerage, rainwater, gas and street lighting. The designing works were performed by Baltic Engineers, the company's partner for industrial projects management and design of many years.
According to Simonas Petrulis, the Director of the Baltic FEZ, 'the development and design phase is over, and a new period of construction works and new investment projects has started. The new roundabout designed for the FEZ and the road that connects the land plots in an approximately 20 ha area will enable us to offer investors the full range of services on turnkey basis, starting from design of standard-type industrial areas in the FEZ's land plots. We expect that, in the next 3-4 years, we will become the first FEZ in Lithuania that is 100% in use.'
The Director expects that, after the Marijampolė municipality completes the projects on the construction of the Baltic FEZ's new infrastructure within approx. 1.5 years as planned, the FEZ which is just a few kilometers away from the town centre will be easily accessible not only by car but also by environmentally-friendly means of transport such a bicycles or even scooters.
In response to current issues including threats posed by climate change, the Marijampolė FEZ management company intends to support a nature friendly initiative – protection of the bee population both within the territory of the Marijampolė FEZ and the Marijampolė region as a whole. Jointly with a startup company Urbanbee.lt, the management company is inviting businesses to promote beekeeping in the region's industrial areas. The company will donate hives to new customers as an incentive promoting socially responsible partnerships.
'We focus exclusively on high value-added investors that develop sustainable production and create well-paid jobs. In addition to all the tax preferences that the FEZ provides, we offer such investors exceptional opportunities for effectively advancing activities in the engineering industry (specifically, food, wood and metal production and research),' – Simonas Petrulis explains the exclusivity of the Baltic FEZ operating in Marijampolė.
Marijampolės laisvosios ekonominės zonos valdymo bendrovė, UAB (Baltic FEZ) welcomes responsible partnerships with new investors that aim to create high value added. The Baltic FEZ seeks to attract new investments to the region of West Lithuania which consists of Marijampolė, Kazlų Rūda, Vilkaviškis, Šakiai and Kalvarija municipalities. Its priorities are sustainable economic development and socially responsible business. Dovista, one of Europe's largest window and door manufacturers, is the first investor that has established itself in the Baltic FEZ.
NEW DEVELOPMENT PHASE FOR BALTIC FEZ IN MARIJAMPOLE