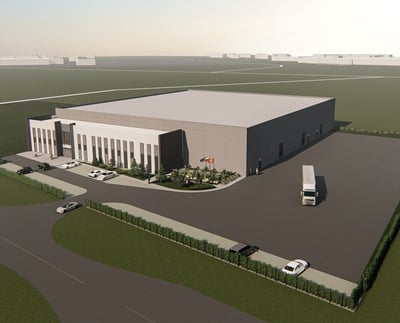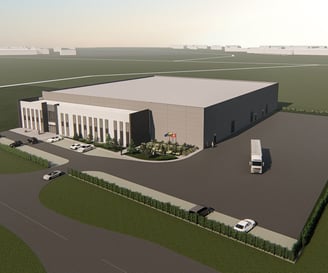 UAB "MLEZ Infrastruktūra", which is a 100% owned subsidiary of UAB "Marijampolės LEZ valdymo bendrovė" (MLEZ), and UAB "Viešųjų investicijų plėtros agentūra" (VIPA) (Public Investment Development Agency) have signed a contract for the design and construction of a approx. 5440 m2 manufacturing building and the necessary infrastructure for it in the Marijampolė Free Economic Zone (Baltic FEZ). The project, which is being partially financed with the VIPA loan from the national budget of the Republic of Lithuania, is planned to be completed by the end of 2024.

"The macroeconomic indicators for the manufacturing industry do not inspire much optimism, and the situation is likely to worsen for some time throughout Europe, which will lead to a higher cost of money. Together with the Board, having carefully analysed market trends, we have decided that this is an excellent opportunity to lock in the price for borrowed money, to define the conditions for this loan with the lender and at the most difficult economic moment to reach favorable negotiating results with the contractors, with whom we plan to conduct detailed negotiations at the end of this year. Our objective, having locked in the prices for construction and contract works, is next year to build the manufacturing and warehousing areas under especially competitive conditions," says Simonas Petrulis, CEO of MLEZ, presenting the plans for the near future.
We will offer this building to investors at the beginning of 2025. A distinct advantage is the fact that the building will be right next to the Via Baltica, the node for Rail Baltica 1 and Rail Baltica 2, and the Lithuanian-Polish border, where the FEZ will offer tax incentives and the most modern industrial infrastructure in the Baltic countries. In the adjacent city of Marijampolė, there are a wide variety of potential partners: the Vocational Training Centre, college, and strong companies operating in the food, wood, and metalworking industries. Take the right decision – together with MLEZ, plan the next stage of expansion for your business. Together with us, current and future clients gain a huge competitive advantage and accelerate the growth of their business.
A++ INDUSTRIAL BUILDING FOR A FASTER ESTABLISHMENT OF INVESTORS IN BALTIC FEZ